Full Moon Ritual Bath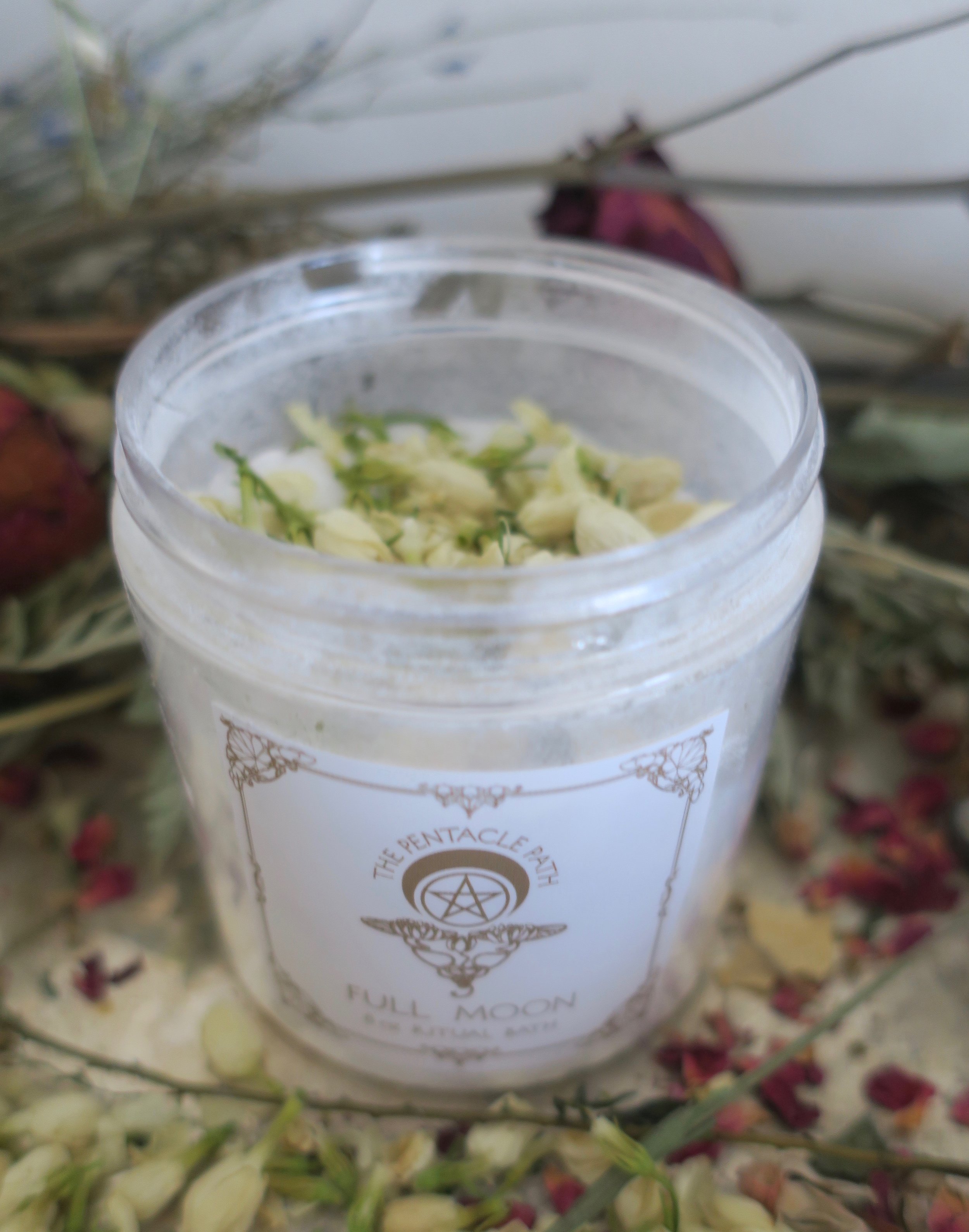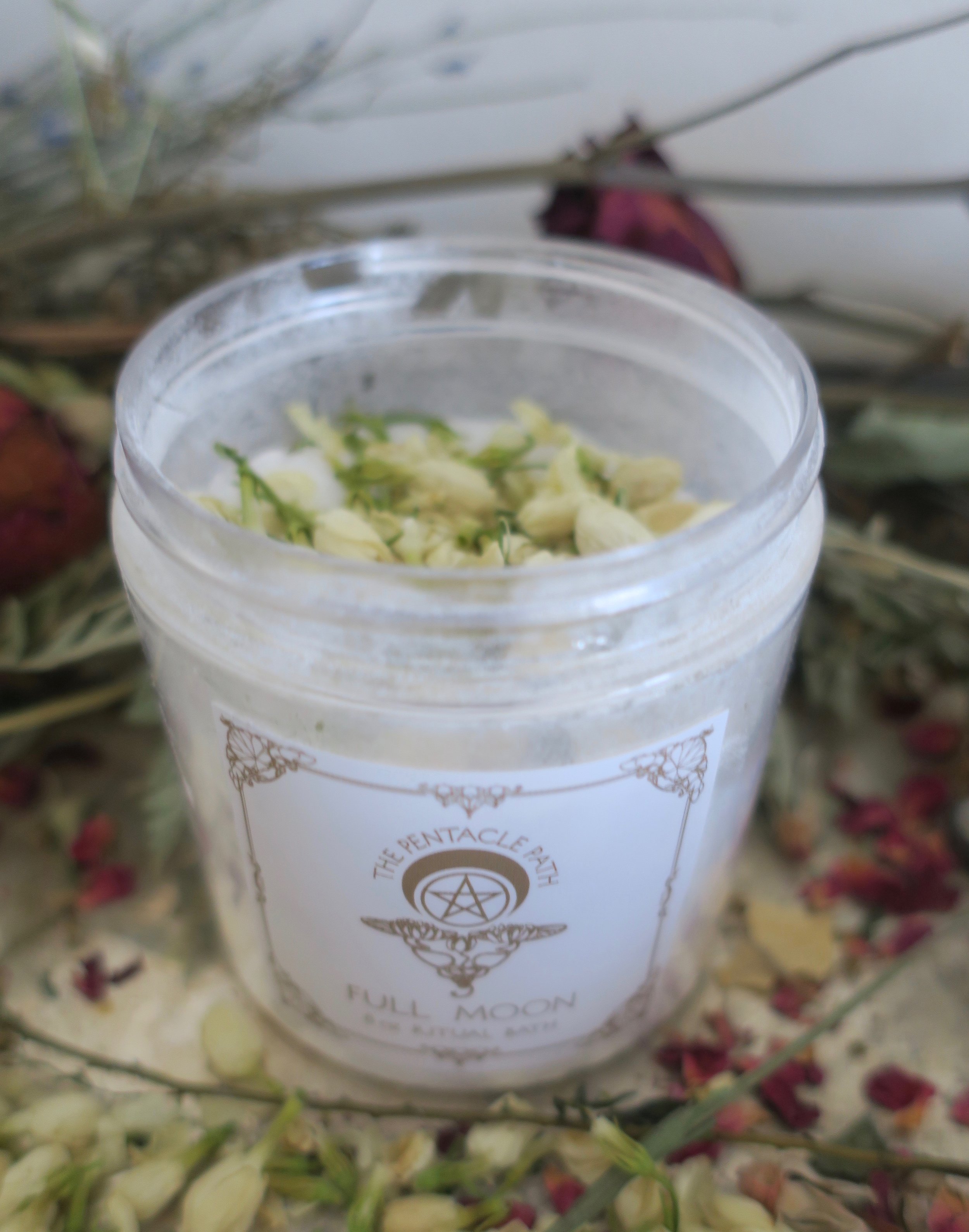 Full Moon Ritual Bath
Looking for a beautiful addition to your full moon rituals? Our Full Moon Ritual Bath blends a beautiful combo of essential oils, flowers, and crystals to power up your full moon workings. The full moon is a great time to set intentions, celebrate successes, and clear away anything negative that has been bringing you down. Our Full Moon ritual bath contains a blend of rose, frankincense, and sandalwood essential oils and is infused with jasmine blossoms to get you charged up and in sync with your moon magic.

8 oz

To Use
_____________

Add desired amount of soak under running water when close to entering the bath. Set your intentions as you breath deep, melting in to the deliciousness of your bathing ritual

The Magic Inside
_____________________________

Full Ingredient List: Epsom salt, a blend of blend of rose, frankinsense, and sandalwood essential oils, dried jasmine blossoms, fractionated coconut oil, and baking soda.